Anna Showers-Cruser
Imprint

June 2018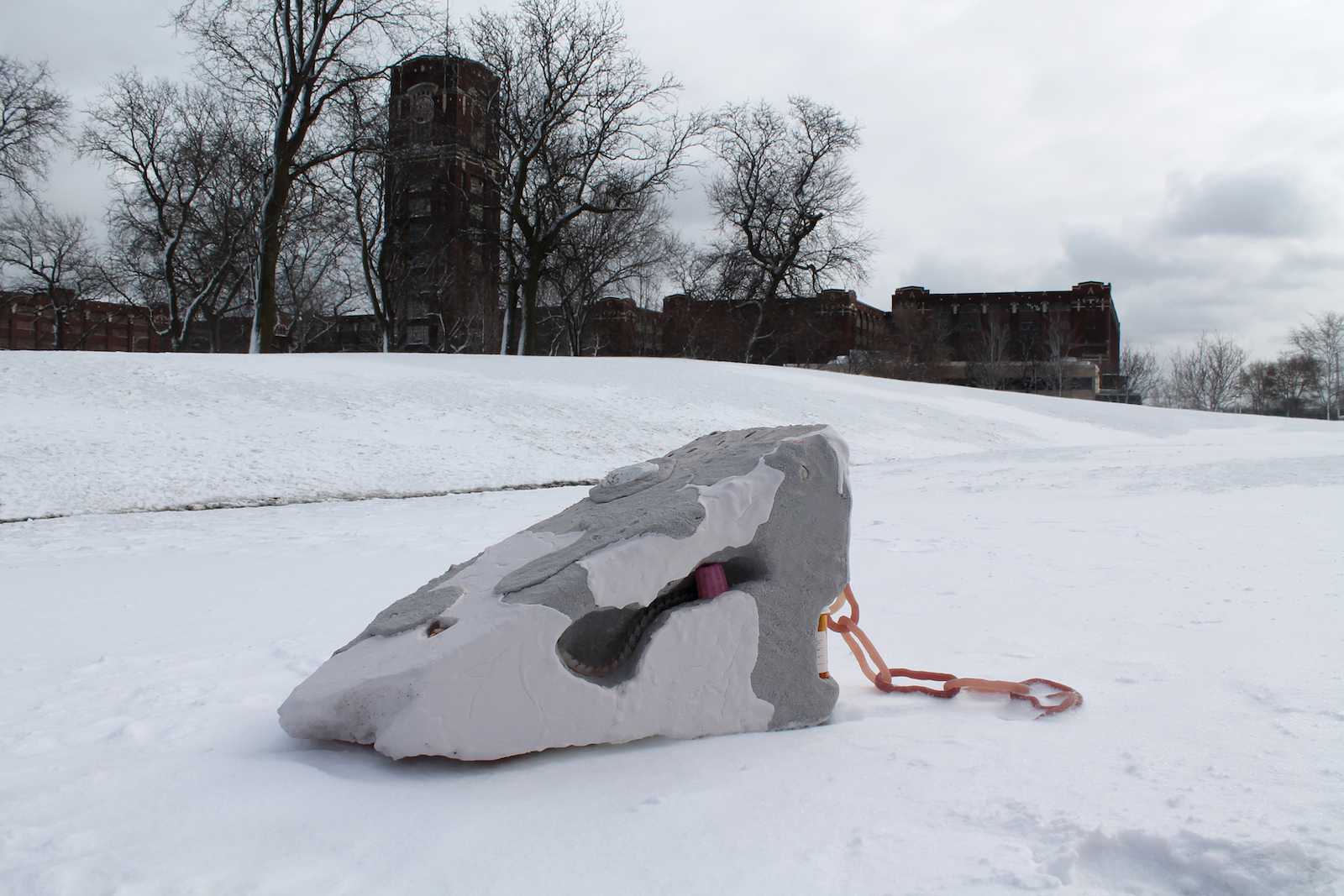 Anna Showers-Cruser's work for Stumble was a sculptural intervention in March 2020 titled
Imprint
.
Imprint
was made in the artist's Mckinley Park studio directly overlooking MAT Asphalt, a manufacturing plant built in 2018 without community notice or consent, prompting the formation of
Neighbors for Environmental Justice
.
Imprint
lived for 24 hours at a site equidistant between the park's (currently dormant) community garden and the looming asphalt silos. If every movement leaves a mark, how might we leave a sign to care for someone else who comes behind us?
In a form loosely based on ancient cairns (rock formations made by hikers to mark a safe path)
Imprint
bore witness with impressions of touch and connection. Fingerprints and nails were suspended in concrete and grout, with cast miniature chains, medicine bottles, dried flowers, and silicone sweets tucked into its hollows. A section of silicone chain links created a transient tether between the work and the snow.
Artist Website